Urban Lows
Edit
Urban Lows is a world famous clothing shop that has branches in The United States, Canada, United Kingdom,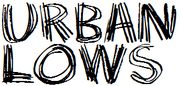 Ireland, Euroupe, New Zealand, Australia and Russia, they also deliver to multiple other countries.
Urban Lows is based on Urban Outfiters .
Urban Lows was founded in Philadelphia, United States.
Urban Lows is known as a hipster clothing shop.