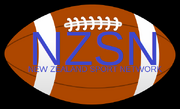 NZSN is a popular sports television and radio network, founded in 1969 the channel mostly broadcasts Rugby games, but also broadcasts Basket Ball and Tennis.
NZSN was the first TV station devoted to playing sports.
NZSN has a viewers count of over 1.500 Million+ viewers a day throughout New Zealand
NZSN plays on Cliff Box Cabel and SPC.